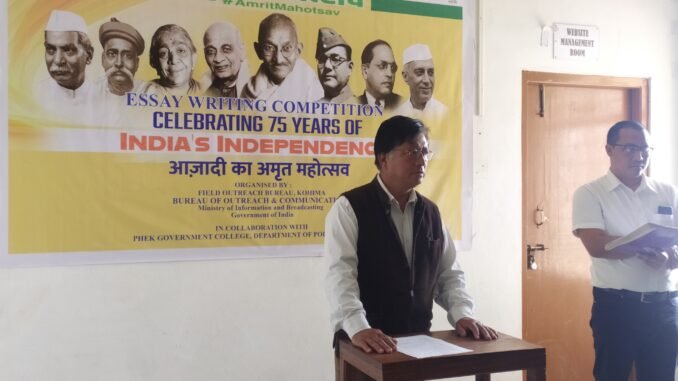 1. Online Painting Competition


Performing Arts & Literary Club, Phek Government College organized an Online Painting Competition in commemoration of 75 years of India's Independance.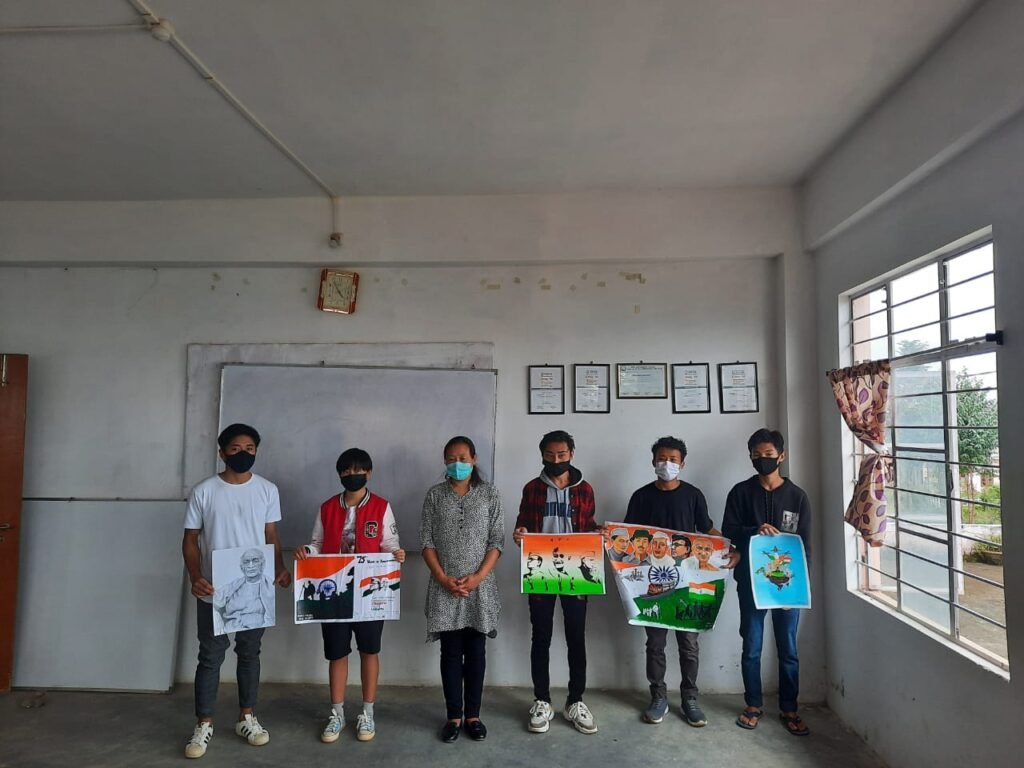 Winners with Smti. Shepalu Suyie, Vice-Principal, Phek Government College.
2. Essay Writing Competition

Institution conduct activities under 'Azadi Ka Amrut Mahotsav'
Nagaland Post| Publish Date: 3/19/2021 1:22:07 PM IST
As a part of a year-long celebration of the 75th year of Indian Independence "Azadi ka Amrut Mahotsav", various activities were organised by educational institutions.
PGC: Phek Government College (PGC) in collaboration with Field Outreach Bureau, Kohima Bureau of Outreach and Communication Ministry of Information and Broadcasting, government of India organised an essay competition on the theme, "celebration of India's 75th years of independence: achievement and challenges" on March 19.
A press release by PGC stated that the programme was chaired by principal of the college, Dr. Vizovol Mekro and assistant professor, department of political science, Ronald Difoe (HoD).
Cash prizes were handed over by principal to the winners of essay competition, where first prize went to Venulu Tetseo (BA 2nd semester), second prize went to Veshenielu Tetseo (BA 2nd semester) and consolation prizes to Hutuzo Lohe (BA 6th semester) and Sonali Thakur (BSc 6th semester)